Rhea (Titan Kittens)
Hello my name is Rhea. My sisters, Thea and Phoebe and I were raised by our mom in an office and are accustomed to meeting lots of different people. I am a subdued kitten, though you won't notice that when I am chasing my siblings or other kittens around and playing with toys. I am very friendly once I get to know you. Will you take a chance on me, and get to know me at the shelter?
I'm really quite attached to my sister Phoebe and it would be lovely if we were adopted together.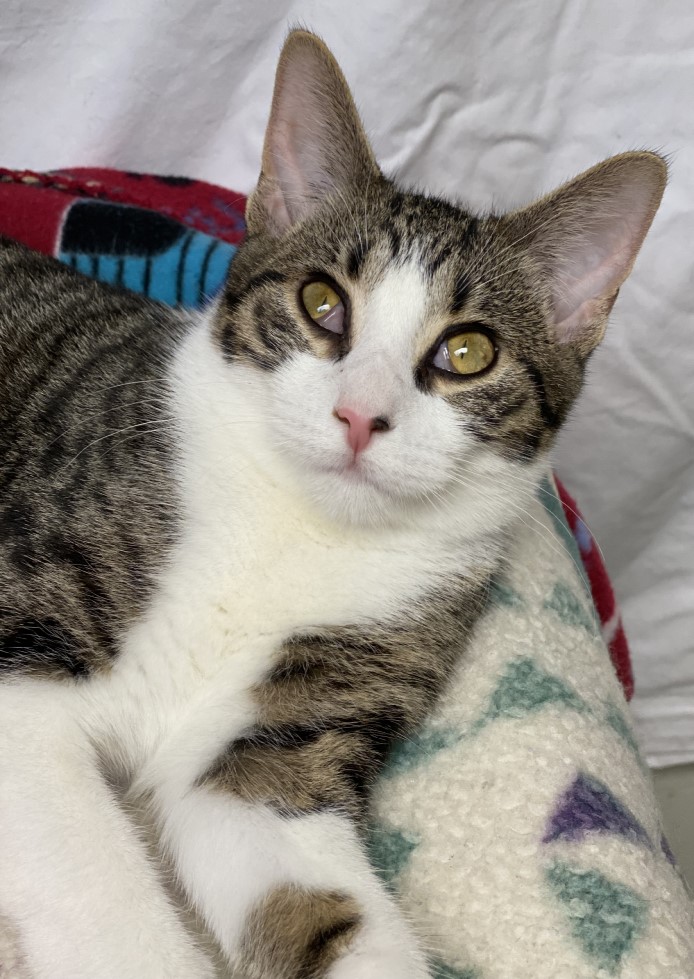 View photos of Rhea (Titan Kittens)
Female
4 months old
Brown and white short hair