Santa Fe
Cuffs
Cuffs is a beautiful orange boycat, who loves being held. He does have Feline Leukemia virus, and precautions must be taken if you have other cats. Special Needs cats still make great pets, and we are more than happy to discuss how they are affected, and what kind of living arrangements are ideal for their care.
Due to his FELV status, Cuffs needs to be an only cat, only with other FELV positive cats, or quarantined (including litter boxes, food and water dishes and physical contact from the other cats).
Jax
Jax is such a sweet, easy-going kitty that we think he would be wonderful in just about any type of home. He loves to get his ears rubbed and shoulders scratched. If you are looking for a super affectionate companion who is full of purrs and love to give, then look no further, Jax is the guy for you!
Tumbie
After 17 years, Tumbie was dropped off by her family, who said they didn't want her anymore. She is a sweet and gentle senior just looking for someone to share her golden years with. Tumbie is a remarkable girl who has won the hearts of every volunteer at Cat Guardians, and we're sure she'll win your heart too!
2020-03-14: Congratulations to this sweet 17 year old senior, Tumbie, on finding her retirement home today!
Pennywise
Pennywise is the most outgoing of the three IT kittens. Penny and Beverly are bonded, and will only be adopted together.
Beverly
One of the three IT kittens. Beverly and Penny (Pennywise) are bonded, and will only be adopted together.
Richie
One of the three IT kittens.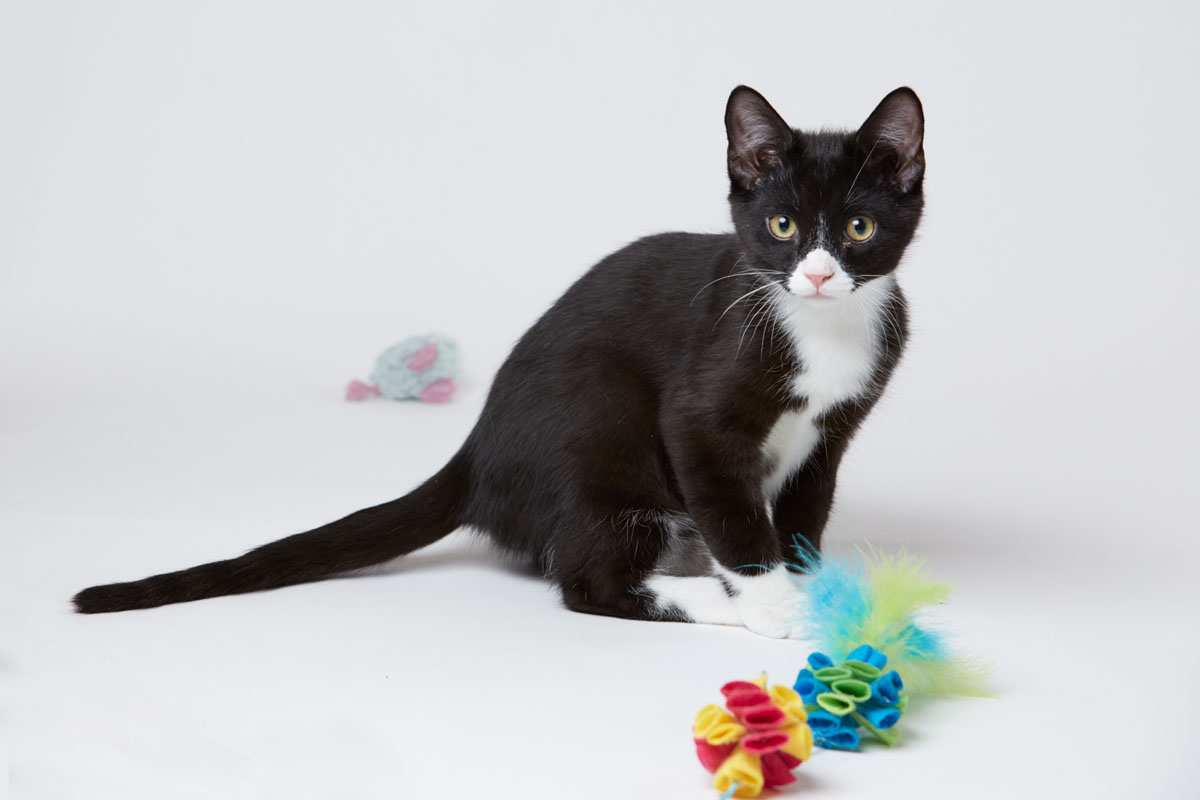 Laci
Being petted is what Laci is all about and her purr says it all! She would like a human companion to snuggle next to and would be more than willing to help with your computer work, T.V. watching or just lazing about. Laci has lived with other cats successfully but would likely be best suited with another mature, calm, kitty that is cat-friendly. This gorgeous gal would make a great lap kitty and a faithful friend.

Sergei
Sergei likes to play hard to get. The best ones always do. He'll put on his "oh I'm much too shy for that" act, tell you he's busy, that he's got things to do. He'll make you work for his attention. Then, once he has you in his grasp and he knows he can trust you, you're his. He'll be by your side through thick and thin. Sergei would thrive in a more relaxed home where he can go at his own pace.
Junior
Junior is a sweet and curious cat, who longs for a best friend to open his heart to! He enjoys being around people but isn't too sure how he feels about being overly handed. He can usually be found lounging or loafing wherever the action is. Come meet Junior at Cat Guardians today!